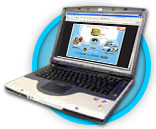 Internet Driver's Ed for your License and Permit
Welcome to the premiere online driving school classes available. Our online drivers ed course is DMV approved and designed to better educate teens with driving safety, rules of the road, and interactive driving lessons. Find out what thousands of students have already come to know, Modesto Teen Traffic School is the best when it comes to earning your license or permit!

Why an Online, Lowest Cost Drivers Ed is the Smart Choice: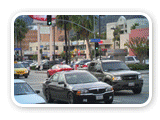 The Experience You Can Trust
With Modesto traffic school you can rest assured that you're getting online services from a proven leader in web education. Our courses are provided by partners with over 15 years experience of providing traffic safety courses to both adults and teens. Our courses are state approved and always backed with our money back guarantee.

Free Practice DMV Tests
Every student who takes our online an added edge when it comes to passing their permit test: UNLIMITED DMV PRACTICE TESTS... for FREE! That's right, our practice DMV quiz module delivers an unlimited number of unique practice tests designed to help you succeed at the DMV when you take your written exam.

Additional Driver's Ed Resources
Most driving schools stop their services after meeting the bare minimum requirements. Not ModestoTrafficSchool.com - we keep going and going. We've got online driver's ed games, Drunk Driving awareness programs, ambassador programs, monthly contests and prizes, and driver's ed videos! get it all at Modesto Traffic School.

Our Course is Self Paced
With our online driver's ed course, getting your permit has never been easier. You are allowed to take as little or as much time as you need to finish. Want to take the course all in a series of days? No problem. Are you busy with school, sports, or other extra curricular activities? Not an issue - you can take the course in sections over several weeks or even months. It's entirely up to you how long your online driver education experience will take!



Choose a Proven Driving School
ModestoTrafficSchool.com has teamed up with the leader in the Online Drivers Ed business: www.DriversEdDirect.com. When you choose Modesto TrafficSchool, you get on line Drivers Ed for cheap along with the DriversEdDirect.com guarantee - the best DMV approved online drivers education courses available - now that's Drivers Ed you can count on!